Measuring devices
Like our customers, Three-Sixty Solutions' materials and products are dependent on accurate measurement readings. Three-Sixty Solutions are proud to announce our formal Partnership with Teclock. Teclock is a world leader in the manufacturing of precision measuring devices. These devices include Durometers, Height Gauges, Depth Gauges, Calipers, Bore Gauges, Thickness Gauges, Stands and Levers.
Teclock Products are designed to comply with all major standards including ASTM, JIS and ISOR. Teclock is also accredited by QA International and UKAS Quality Management. With a full product line of digital and dial indicators, Teclock has the right tool for your requirement!
Like all of Three Sixty Solutions products, Teclock is designed with the highest quality standards. Devices are manufactured to be durable and long lasting. Whether being used on a production floor or in a laboratory environment, Teclock' s products will give you an accurate, consistent measurement reading and formal certifications to support them.
We are happy to answer any questions about Teclock or any other of our products. Please also feel free to download our brochure on this page. If you are interested in any of our durometers, please call our sales department where we will help ensure you select the correct one for your specific needs.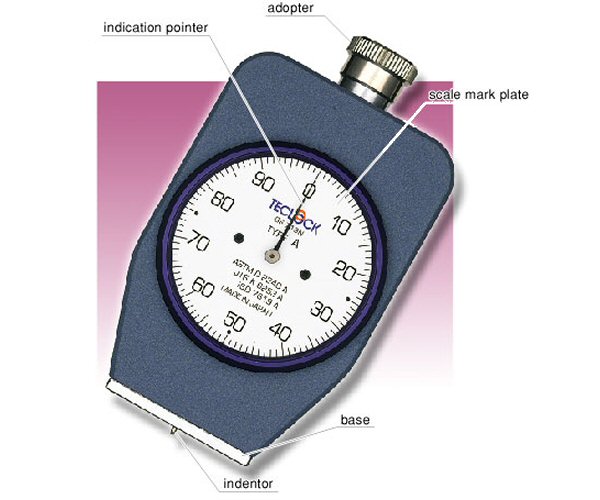 Showing all 2 results
Teclock, GS-721N

Teclock GS-721N type E Durometer..ASTM D2240 Complaint..(Designed for Soft Rubber)..FOB Le Roy, NY

Teclock, ZY-107

Teclock ZY-107 Approves Test Block…ASTM D2240 Complaint to be used for Shore A durometer calibration testing…FOB Le Roy, NY