Three-Sixty Solutions is proud to offer the Solu-Cell family of bun stock cross linked foams and Solu-Cell rolls. Our bun line incorporates a complete range of low density and high density foams in both XLPE, EVA and co-poly blends. The respective spec sheets and MSDS sheets can be found for your reference under 'Downloads'.

Materials
Three-Sixty Solution's pledge is to stand behind our quality. We pride ourselves on offering high quality materials. All materials are QC'ed prior to shipment at both the manufacturing level and also at the point of shipping. This means that each bun is checked (to the best of our ability) for hardness, color, holes, size and aesthetics.
As part of the QC process, all buns are delivered skinned top and bottom (skin removed unless – otherwise specified). The procedures that we have in place minimize the probability of quality issues. This also saves you time and money on skiving.
Should you not have the ability to skive material, we are able to deliver you sheets skived to your thickness requirements.
Manufacturing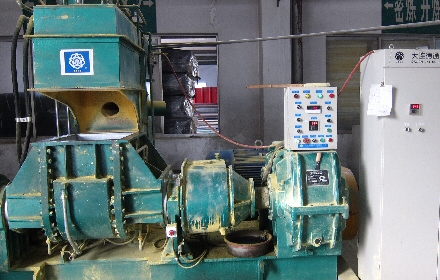 Chemical Mixing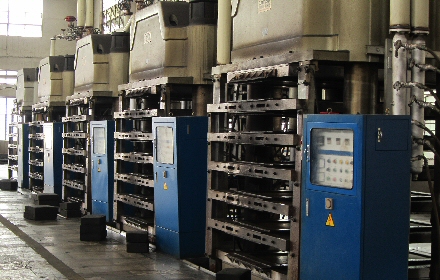 Foaming Presses
Expansion Presses
Three-Sixty Solutions has a lot of experience in the manufacturing process. From raw material and resin selection to the actual foaming process, Three-Sixty Solutions is also able to assist in the engineering of custom blended materials, custom colors or sizes. Please contact us for more information.
Fabrication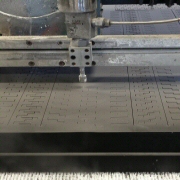 Fabrication
We are acutely aware of not competing with or customers. We do offer our regular large volume customers some basic fabrication services through our vast partner network, in an effort to help them with their go to market timing and pricing. We do not offer this to all customers and this service is a value added service only.
Splitting
Trimming
Die Cutting
Thermal lamination (up to 8" thick).
Water Jetting
Three-Sixty Solutions is also able to assist in the engineering of custom blended materials, custom colors or sizes. Please call our sales department for more information.
Applications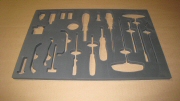 Aerospace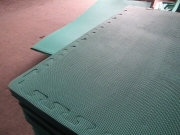 Consumer Products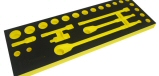 Tool Trays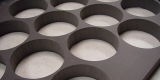 Packaging
Our materials are ideal for a variety of markets such as:
Consumer Goods
Construction
Automotive
Packaging
Orthopedic
Aerospace
Medical
Marine
Tool Trays
Military
Common applications include reusable packaging, case inserts, gasket material, interior and exterior automotive cushioning, tool trays, bulkheads, floatation devices, vibration control and noise dampening. Our materials are REACH and RoHS compliant and are FMVSS302 certified.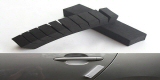 Automotive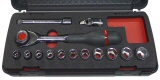 Consumer Products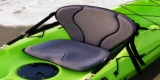 Marine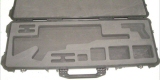 Military
Three-Sixty Solutions is able to ship our Solu-Cell materials within two business days even for truck loads!